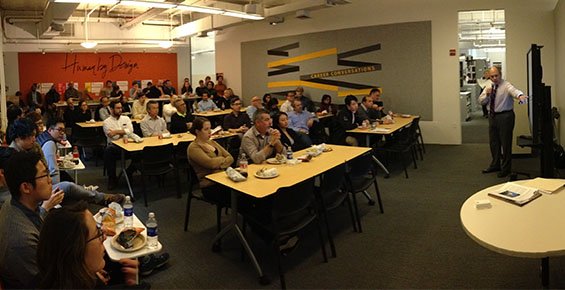 A wide array of cladding options are explored allowing architects to customize the building exterior and meet their design intent. In addition, wall panels have performed well under developing energy codes, including passive house requirements. The prefabrication story is told through case studies of two mixed-use buildings located in New York City.
One continuing education credit is offered for this course.
Learning Objectives
1. Identify the benefits of prefabricated exterior wall panels.
2. Review the process of prefabrication.
3. Understand the options available to the project team through prefabrication – barrier walls or rain screens, gasket joints or caulk joints, any material required to meet design intent.
4. Examine the energy efficiency of prefabricated exterior wall panels.