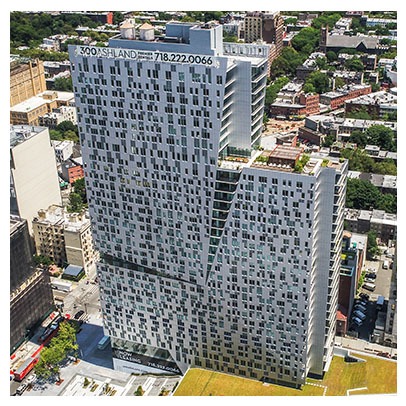 Prefabrication

EEWS's prefabricated systems offer superior benefits when used in the appropriate application. Wall panels include light-gage steel framing, sheathing, air/vapor/water/thermal barriers, outboard insulation, cladding materials, fastening devices, and either dry gasket or wet sealed joints.
Prefabricated panels built on light-gauge framing can weight up to 75% less than traditional precast concrete panels thereby reducing the loads on the building's structure and the cost required to complete it.
Prefabrication eliminates the unpredictability of weather delays and potential damage to weather-sensitive AVB and cladding materials by building inside a climate-controlled facility. EEWS's expert craftsmen use state-of-the-art equipment to fabricate walls year-round in an environment that ensures quality.
Your building can be enclosed in 40% to 50% less time than required by traditional stick-built construction. Less time on the job with fewer personnel adds up to reduced risk and liability along with faster schedules for the owner.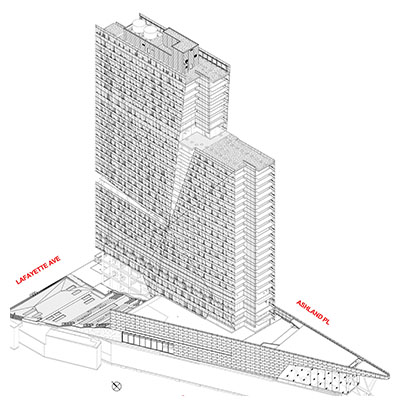 Full System Engineering

Design Assist is a popular project delivery method for building enclosures, and EEWS is uniquely positioned to contribute knowledge, experience, and skill to the good of the enclosure with positive effects on quality, schedule and cost.
By involving EEWS in the design early on, projects benefit from improvements in design efficiency, reduced costs, faster schedules, and improved constructability. Our contributions are delivered by our in-house managers, engineers, and designers.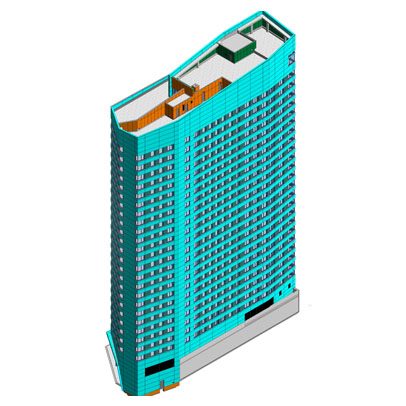 Technology

Building Information Modeling (BIM) is a sophisticated technology linking three dimensional digital models of the building skin and structure to a database of information regarding the design and specification of each component.
EEWS was an early adopter of BIM and uses Autodesk's Revit Architecture to detail the building model throughout the entire process.
EEWS's engineers, designers, and drafters are proficient with BIM technology and use it to enhance accuracy and communication throughout the entire project. BIM facilitates collaboration with the project's architects, designers, engineers, fabricators, erectors, and vendors.
Changes in dimensions and wall details can be easily made to the building model, with the software handling the follow-through to all related drawing views. Wall layouts and details can be analyzed for clash detection so that issues can be resolved prior to the start of fabrication.
Your project will benefit from EEWS's deep experience as a leader that can expertly deliver this valuable technology.