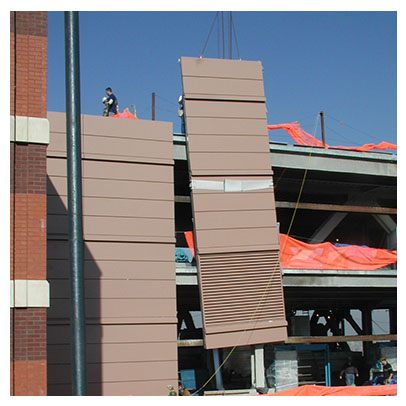 Pre Fabricated Panels

EEWS's prefabricated wall panels, rainscreen or barrier, offer superior benefits over stick-built construction. Lightweight and cost-effective, EEWS panels are designed and engineered with 3D BIM technology and manufactured in a climate-controlled facility by expert craftsmen. Prefabrication simplifies the job site logistics by requiring little lay-down space, small installation crews, and minimal job site waste. Even on the tightest of building sites, the exterior enclosure is performed quickly with less risk of job site injuries. With over four decades of experience in prefabrication, EEWS expertly coordinates and manages all of these factors as a single source responsible for the exterior facade.
Video Library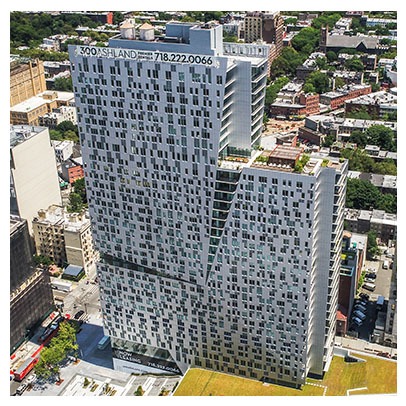 Our Services

EEWS delivers solutions to challenging building envelopes by expertly integrating the engineering, fabrication, and installation of an expansive variety of cladding materials. By partnering with EEWS early in a Design-Build arrangement, projects benefit from improvements in design efficiency, reduced costs, quicker speed to market, and improved constructability. EEWS also offers visual and performance mock-ups to verify the end product matches the owner's vision and architect's design intent. Throughout the project lifecycle, EEWS engineers and designers utilize leading-edge BIM technology to ensure quality and efficiency.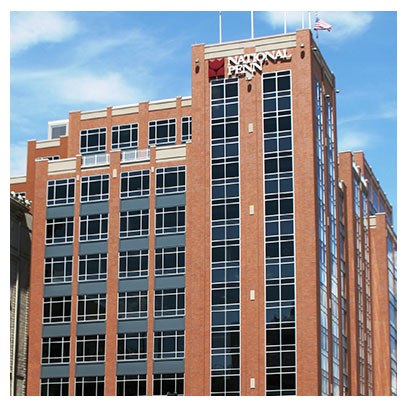 Our Products

From the timeless look of brick and stone, to the clean lines of metal, to the versatility of EIFS, EEWS can prefabricate a custom exterior to bring any design to life. EEWS operates independently of any material manufacturer or supplier affiliation, which gives you unlimited choices of cladding materials when working with EEWS.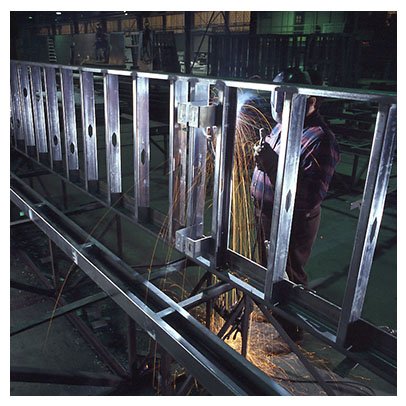 Our Company

In the early 1970s, Eastern Exterior Wall Systems (EEWS) pioneered the prefabrication of exterior walls. Since then, EEWS prefabricated building exteriors mark the landscapes of city and suburban streets from New England to the Carolinas and west to Chicago. With more than 10 million square feet of prefabricated systems designed, custom-manufactured and installed, exteriors remain EEWS' primary focus today. We can create any system architecturally imagined including multiple cladding shapes and types expertly fabricated into one prefabricated system. We produce our systems from multiple climate-controlled fabrication facilities in Pennsylvania and New York.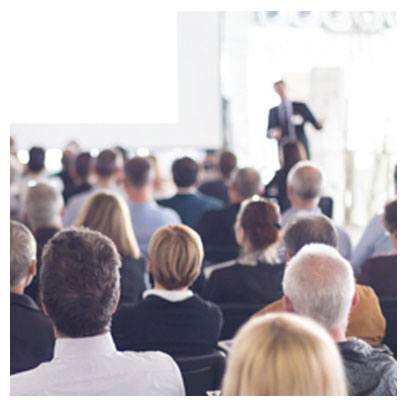 AIA Continuing Education

EEWS is proud to offer an AIA-approved continuing education course that introduces architects to the benefits and process of prefabrication and how it differs from traditional field built construction. This course covers the benefits of prefabricated building envelopes, reviews the process of prefabrication, presents the material and waterproofing options, and examines the energy efficiency of prefabricated exterior wall panels.
Click learn more to schedule a lunch and learn.
Click the map below to view some of our project locations.