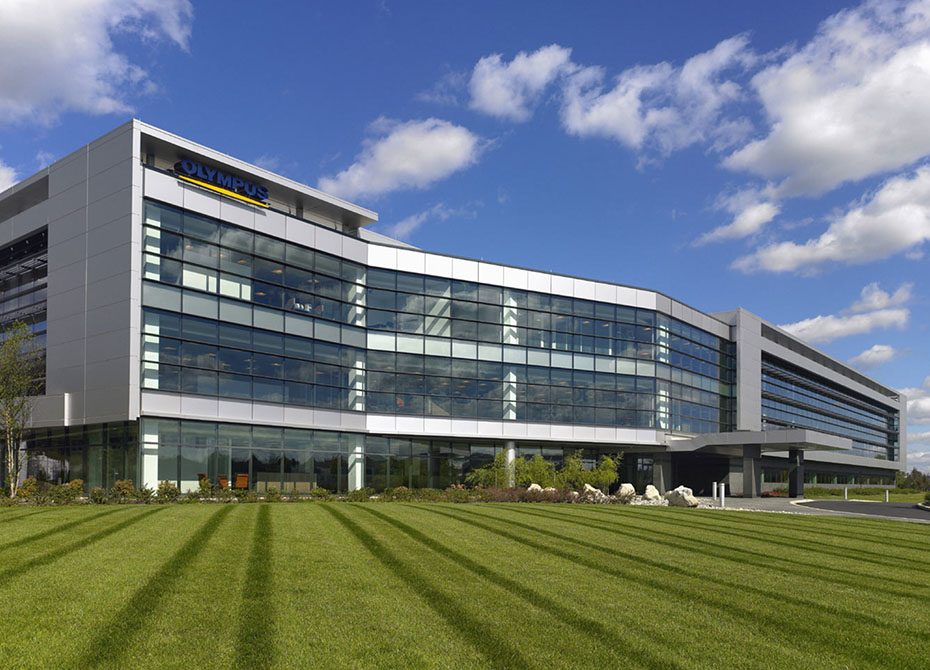 Olympus, Inc.
3500 Corporate Pkwy, Center Valley, PA 18034, USA
Location: 3500 Corporate Pkwy, Center Valley, PA 18034, USA
Architect: Ewing Cole
Finished Cladding Materials: Aluminum Composite, Granite, Louvers, Profiled Aluminum
System Type:
Barrier
Rainscreen
Description:
When Olympus America opted to move its headquarters from New York to the Lehigh Valley in Pennsylvania, EEWS was brought in early to provide single source full service engineering, fabrication, field installation and management services. The 350,000 square foot world headquarters project was on a fast-track schedule and working collaboratively with the architect and construction manager, EEWS crafted the sleek high-tech facade of aluminum and granite that graces the beautiful Olympus building visible to anyone driving through the Lehigh Valley on either Rt. 78 or Rt. 309. Eastern's prefabricated exterior enabled Olympus to compress its transition time and move its more than 650 employees into their new building on schedule.