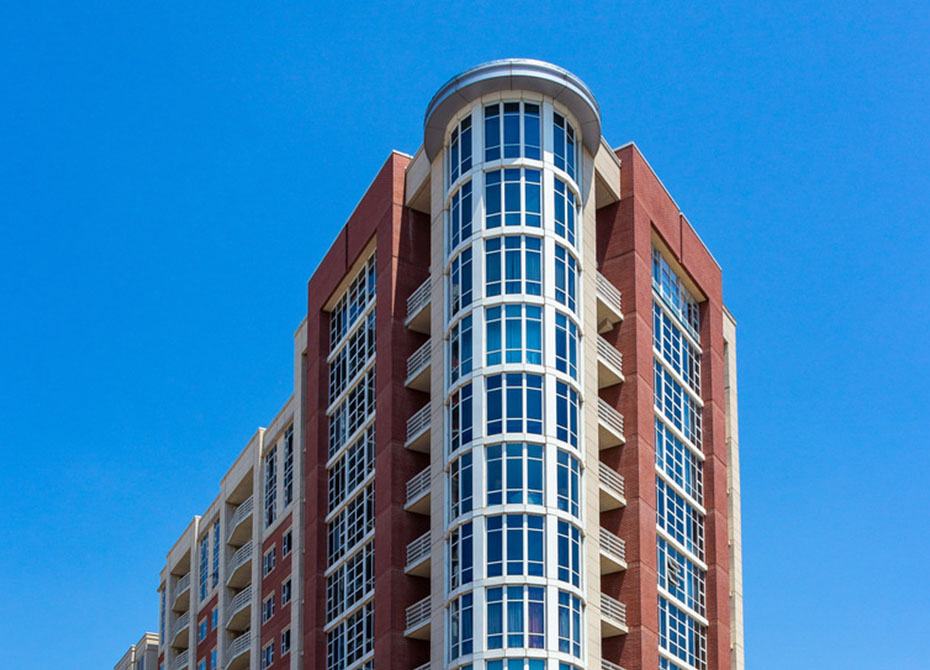 Heldrich Plaza
10 Livingston Ave, New Brunswick, NJ 08901
Location: 10 Livingston Ave, New Brunswick, NJ 08901
Architect: Culpepper, McAuliffe, Meaders, Inc.
Finished Cladding Materials: Aluminum Composite, Brick, EIFS
Description:
This mixed-use facility boasts an upscale hotel and conference center, luxury condos, retail space, and academic space for nearby Rutgers University. As a means of shortening the overall building schedule and to maximize the efficiency of the crane, EEWS erected all of the prefabricated panels overnight. In addition, EEWS constructed two prefabricated panels consisting of aluminum composite material for the 28′ diameter radiused feature atop of the condo roof as a cost-effective solution to on-site construction.