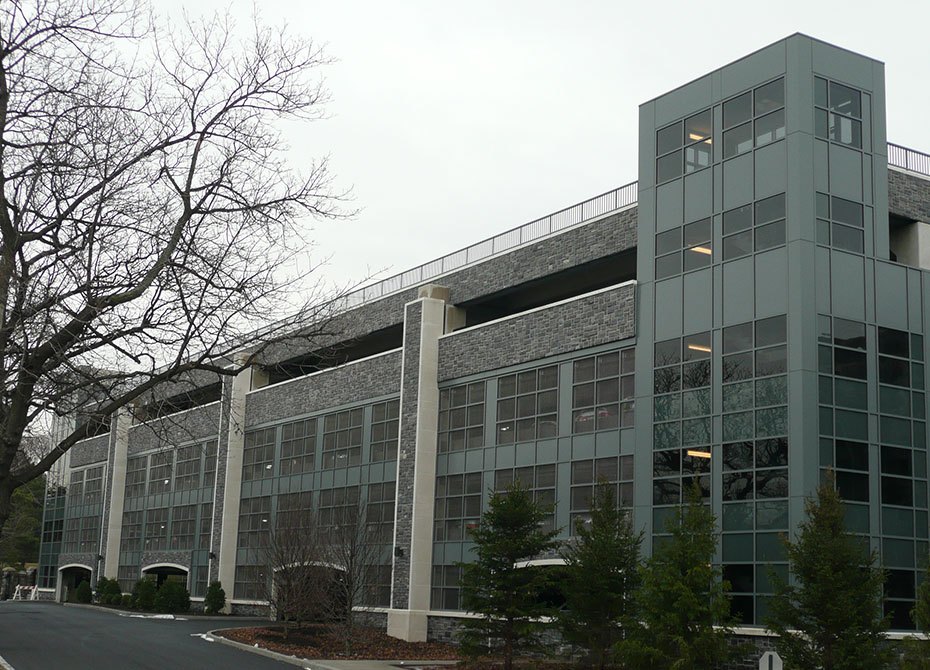 Fordham University
Fordham Regional Parking Facility 685 E Fordham Rd Bronx, NY 10458
Location: Fordham Regional Parking Facility 685 E Fordham Rd Bronx, NY 10458
Architect: Einhorn Yaffee Prescott Architecture & Engineering, P.C.
Finished Cladding Materials: Cast Stone, Corinthian Granite
Description:
Located on Fordham University's Rose Hill Campus in the Bronx, the new 1,546 space parking garage and intermodal transportation facility provides valuable services for both college students and the community. This five-story structure was clad in a thin sawn granite veneer with cast stone accents combined seamlessly as part of a completely prefabricated wall system. The challenge EEWS faced on this highly visible structure was to match the existing hand laid stone used throughout the entire historic Rose Hill campus. EEWS expertly crafted the panels using traditional stone masons and because it was assembled and constructed entirely off-site, EEWS was able to deliver a very cost-effective and time-saving alternative to traditional hand laid stone.